The Secret to our success is commitment to Christ.

Archdale Wesleyan Church 

 308 Hattie St. Archdale, NC 27263

Interested in learning more about our ministry?

Pastor Ron & Janice Jones

Our Service Times:

Sunday School 9:45 AM

Sunday AM Praise & Worship 10:50 AM

Sunday PM Discipleship 6:00 PM

Sunday Heroes Teens Ministry 9:45 AM And       Wednesday Evening 7 PM

Wednesday Night Bible Study 7:00 PM

Wednesday Night K.I.C.K. Children Ministry 7:00 PM

        Janice and I have been pastoring at Archdale Wesleyan Church since November of 2011. I have been a pastor in the Wesleyan Church since 1980 and Archdale is our 4th pastorate over that 33 year period. We also spent 2 terms on the mission field in the Caribbean on the island of Antigua where we were liaisons for Global Partners, the missions arm of our denomination, for the North American General Conference. While there we housed 27 teams that came to Antigua for work teams, VBS teams and a Clyde Dupin Crusade. We are now enjoying our ministry with the church here in Archdale. Our emphases is on local outreach and evangelism, discipleship and missions. God is blessing our church in providing open doors for ministry in our community, in other states and in foreign fields. Please pray for our ministry as we try to take our church to a new level of service and ministry.                                                                        Pastor Ron & Janice Jones

K.I.C.K. is our dynamic children's ministry that meets every Wednesday night @ 7 PM

Last Tuesday Evening Each Month

Email: archdalewesleyan@gmail.com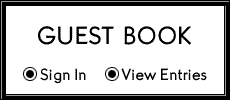 L.I.F.T.

Ladies In Fellowship Together meets monthly for fellowship among our ladies, fund raising for our church and other projects. 

   We have begun a new study in Sunday School that focuses on contemporary issues and how to balance our lives using God's balances and not our.. It should be a Great study!!!! Begins at 9:45 each Sunday in our fellowship hall.

    Our VBS for the summer of 2019 will be using the theme "ROAR". We will be setting a date in the very near future                           

Our annual Sunday School Picnic 2019 will be held Sunday September 8. We will be meeting at the Victory Mountain Youth Camp on Hillsville/Archdale Road. We will begin with our Sunday morning service there under the pavilion near the lake at 10:30 AM. Afterwards we will be serving hamburgers and hotdogs right off the grill. After lunch we will have group games, and also take advantage of the lake amenities, playground and swimming pool. Around 3:00 pm we will be having our annual baptism service. We invite you to come enjoy a great day of worship, fun and games and fellowship. For more information call the church @ 336-431-9815

Our missions trip to West Va. to take food and Christmas was a great success this year. We had a total of 7 churches that participated and we managed to gift over 80 children and feed over 40 families with a weeks supply of groceries. In total we had around 45 folks from NC to go along and provide ministry. Thanks to everyone that donated food, money and their time.       Pastor Ron

Our annual Run 5 Feed 5 5K run is planned for March 30, 2019. Our 5K run is a fund raiser to help stamp out childhood hunger in our surrounding communities. We have added a Thanksgiving meal, Christmas meal, and a summer feeding that feeds about 250 children from June through the middle of September. Our outreach is extending as far south as Ramseur, west to Thomasville and into the High Point areas. If you would like to volunteer or give support go to our Run 5 Feed 5 FB page and get all the info.