The Secret to our success is commitment to Christ.

Archdale Wesleyan Church 

 308 Hattie St. Archdale, NC 27263

Interested in learning more about our ministry? Email archdalewesleyan@gmail.com or our pastor ronniejones1@mac.com

Pastor Ron & Janice led a team of 21 to the Island of Antigua July 13-20 2019 where they provided a children's camp for over 150 children under the direction of Janice. Thru the efforts of the team, 37 children gave their hearts to Jesus. They also visited a hospital for severely mentally and physically challenged children. The team participated in 2 churches while on the island where some of the team shared their testimony and Pastor Ron preached. 

Our children's ministry is not meeting at this time

​in lieu of the COVID restrictions and the desire of our parents not to send their children until things improve.

        Janice and I have been pastoring at Archdale Wesleyan Church since November of 2011. I have been a pastor in the Wesleyan Church since 1980 and Archdale is our 4th pastorate over that 33 year period. We also spent 2 terms on the mission field in the Caribbean on the island of Antigua where we were liaisons for Global Partners, the missions arm of our denomination, for the North American General Conference. While there we housed 27 teams that came to Antigua for work teams, VBS teams and a Clyde Dupin Crusade. We are now enjoying our ministry with the church here in Archdale. Our emphases is on local outreach and evangelism, discipleship and missions. God is blessing our church in providing open doors for ministry in our community, in other states and in foreign fields. Please pray for our ministry as we try to take our church to a new level of service and ministry.                     Pastor Ron & Janice Jones

K.I.C.K. is our dynamic children's ministry that meets every Wednesday night @ 7 PM

IRON MEN are not meeting at this present time.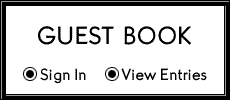 L.I.F.T.

Ladies In Fellowship Together meets monthly for fellowship among our ladies, fund raising for our church and other projects. 

   We have begun a new study in Sunday School that focuses on the attributes of God entitled 'The REAL God." It should be a Great study!!!! Begins at 9:45 each Sunday in our fellowship hall.

   Our missions trip to West Va. to take food and Christmas took place on Saturday Dec. 12th and was a great succes. We had a total of 13 churches participating and we gifted over70 children and feed over 40 families with a weeks supply of groceries. Because of COVID we were not able to take a large group and were also not able to provide any outreach ministry, but we delivered the food and gifts for the children. We are so thankful for all the churches that still that participated which was 12. We are making plans to offer a VBS during the summer if the COVID restrictions are lifted. Please pray for this very dynamic ministry.Pastor Ron Jones at ronniejones1@mac.com

Our annual Run 5 Feed 5 5K run fund raiser to fight childhood hunger in our county that was to be held on March 28, 2020  became a "virtual run". We estimiated to have had over 400 participants and raised over $50,000.00. Kim Reddick continues to lead our charge as we have expanded the ministry with a summer feeding program along with our supporting the Back Pals Program managed by C.O.A.T..  Our fall fund raiser The Trinity High School Alumni Basketball Tourney was not held because of the COVID crisis. Plans are going for our 2021 events. No dates has been set as yet. For more info call our church 336-431-9815 or Kim Reddick 336-688-7143

DON'T FORGET TO SIGN GUEST BOOK!!!!

     We helped feed around 650 children every other week through our Run 5 Fed 5 program through the summer and spring in 2020. Volunteers and money that came in to fund the give away had been outstanding. Thanks to everyone who has helped in any way to feed these children, by no fault or their own or their parents. They have been getting the meals they need through the Covid-19 crisis. If you would like to help in giving food, money, packing boxes or delivering food in the future call Kim Reddick at 336-688-7143 or to the the Run 5 Feed 5 Facebook page. Thanks!

Pastor Ron Jones

SUNDAY SERVICES ARE NOW MEETING AT 10:50 AM FOR PREACHING And SUNDAY NIGHT BIBLE STUDY AT 5:30 PM.

WE ARE STILL FOLLOWING SOCIAL DISTANCING GUDIELINES AND PROVIDING SANITIZERS FOR SERVICES. PLEASE BRING YOUR OWN MASKS. 

WED. NIGHT BIBLE STUDY IS STILL TAKING PLACE AT 7:00 PM.

Join us on Sunday mornings at 10:50 AM on Facebook Live through our 

Archdale Wesleyan Church Facebook page