The Secret to our success is commitment to Christ.

Archdale Wesleyan Church 

 308 Hattie St. Archdale, NC 27263

Interested in learning more about our ministry?

Pastor Ron & Janice Jones

Our Service Times:

Sunday School 9:45 AM

Sunday AM Praise & Worship 10:50 AM

Sunday PM Discipleship 6:00 PM

Sunday Heroes Teens Ministry 9:45 AM And       Wednesday Evening 7 PM

Wednesday Night Bible Study 7:00 PM

Wednesday Night K.I.C.K. Children Ministry 7:00 PM

        Janice and I have been pastoring at Archdale Wesleyan Church since November of 2011. I have been a pastor in the Wesleyan Church since 1980 and Archdale is our 4th pastorate over that 33 year period. We also spent 2 terms on the mission field in the Caribbean on the island of Antigua where we were liaisons for Global Partners, the missions arm of our denomination, for the North American General Conference. While there we housed 27 teams that came to Antigua for work teams, VBS teams and a Clyde Dupin Crusade. We are now enjoying our ministry with the church here in Archdale. Our emphases is on local outreach and evangelism, discipleship and missions. God is blessing our church in providing open doors for ministry in our community, in other states and in foreign fields. Please pray for our ministry as we try to take our church to a new level of service and ministry.                                                                        Pastor Ron & Janice Jones

K.I.C.K. is our dynamic children's ministry that meets every Wednesday night @ 7 PM

Last Tuesday Evening Each Month

Email: archdalewesleyan@gmail.com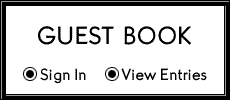 Our annual homecoming will be held on Sunday October 8 beginning at 10:0 AM. We will have dinner on the grounds, and of course,a great day of fellowship. Our guest speaker for this year will be the Rev. Alvin Wooters who pastored here at Archdale prior to the Joneses arriving.

Mike and Toni Jones will be providing our special music for that day. We offer you a special invitation to join us. Our theme for the day will be "Headed Home". Hope to see you then!!!!!

L.I.F.T.

Ladies In Fellowship Together meets monthly for fellowship among our ladies, fund raising for our church and other projects. 

   We have begun a new study in Sunday School called Break Through. It is a biblical study on people who have experienced break throughs in the bible and how we can have break through in the area we think are impossible. Great study!!!!

    We had a great VBS this year led by Debbie Clodfelter. The theme was "Make Fun Factory", and the theme was all about God being our creator, and the nightly themes were: God made You, God Is For You, God Is always wIth You, God will always love you, and God made you for a purpose. We had about 40 children in all for the week and had lots of fun with the children.                            

A big WELCOME to Clint Kearns our new Assistant and Youth pastor!

Our annual Sunday School Picnic will be held Sunday September 17. We will be meeting at the Victory Mountain Youth Camp on Hillsville/Archdale Road. We will begin with our Sunday morning service there under the pavilion near the lake at 10:30 AM. Afterwards we will be serving hamburgers and hotdogs right off the grill. After lunch we will have group games, and also take advantage of the lake amenities, playground and swimming pool. Around 3:00 pm we will be having our annual baptism service. We invite you to come enjoy a great day of worship, fun and games and fellowship. For more information call the church @ 336-431-9815

Our missions trip to West Va. to take food and Christmas will take place on Saturday

December 9, 2017. We plan to leave around 7:00 AM and be there for the day returning in the late afternoon. If you would like to send a box of food for us to take or some Christmas presents for some of the 80 children and teens there, please contact Pastor Ron @

 336-431-9815 or email ronniejones1@mac.com 

Our annual Run 5 Feed 5 5K run was another great success this year under the leadership of Kim Reddick and her steering committee. We had around 325 runners/walkers and we raised around $50,000.00 that will go specifically for feeding hungry children all year round. We have become our own non-profit organization, and have included a summer feeding program in which we fed around 175 children every week through the summer. Our biggest project is to support the Back Pack Pals programmed sponsored by the local C.O.A.T. agency Community Outreach of Archdale and Trinity. We planned to continue to expand our ministry.