The Secret to our success is commitment to Christ.

Archdale Wesleyan Church 

 308 Hattie St. Archdale, NC 27263

Interested in learning more about our ministry?

Pastor Ron & Janice Jones

Our Service Times:

Sunday School 9:45 AM

Sunday AM Praise & Worship 10:50 AM

Sunday PM Discipleship 6:00 PM

Sunday Heroes Teens Ministry 9:45 AM And       Wednesday Evening 7 PM

Wednesday Night Bible Study 7:00 PM

Wednesday Night K.I.C.K. Children Ministry 7:00 PM

        Janice and I have been pastoring at Archdale Wesleyan Church since November of 2011. I have been a pastor in the Wesleyan Church since 1980 and Archdale is our 4th pastorate over that 33 year period. We also spent 2 terms on the mission field in the Caribbean on the island of Antigua where we were liaisons for Global Partners, the missions arm of our denomination, for the North American General Conference. While there we housed 27 teams that came to Antigua for work teams, VBS teams and a Clyde Dupin Crusade. We are now enjoying our ministry with the church here in Archdale. Our emphases is on local outreach and evangelism, discipleship and missions. God is blessing our church in providing open doors for ministry in our community, in other states and in foreign fields. Please pray for our ministry as we try to take our church to a new level of service and ministry.                                                                        Pastor Ron & Janice Jones

K.I.C.K. is our dynamic children's ministry that meets every Wednesday night @ 7 PM

Last Tuesday Evening Each Month

Email: archdalewesleyan@gmail.com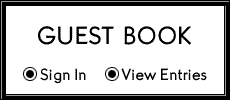 Our annual homecoming held Oct 9th was a great success. Mark Smith was our guest speaker for the day, and we had around 80-85 in attendance. Included in those attending was Rev. Dale Johnston and his wife, Rev. Jim Denny and wife Rachael, and other friends who have attended Archdale Wesleyan Church in its past history. Our theme was "We Have A Story to Tell". Kevin Reddick, one of our laymen and also a member of the LBA, told his story of being saved. We are in the process of allowing our members to tell their story as a catalyst to tell their story outside the church. It was a great day and PLENTY of good food for us to indulge in. Thanks to all that worked to get the church ready for our special day. Pastor Ron

L.I.F.T.

Ladies In Fellowship Together meets monthly for fellowship among our ladies, fund raising for our church and other projects. 

   Our newest ministry creation is Reality Check. It will be a new twist on Sunday School which will include a time of fellowship with continental breakfast, a time of contemporary praise and worship, and an interactive study on how to discover and rediscover God. It will include Power Point presentations, videos, skits and group activities and a few surprises along the way. Our targeted ages are teens and young adults. 

    In December we will again, our 4th year, be taking a group to Rhodell, West Va. to take food, clothing and Christmas. Last year we had 2 churches that partnered with us, and this year, so far, we have 2 again, but hoping there will be more. We will be providing a weeks worth of groceries to around 40 families and also taking Christmas presents for around 80 children. 

Double click here to add text.

    We had a great VBS this year led by Debbie Clodfelter. The theme was "Make Fun Factory", and the theme was all about God being our creator, and the nightly themes were: God made You, God Is For You, God Is always wIth You, God will always love you, and God made you for a purpose. We had about 40 children in all for the week and had lots of fund with the children.                            

A big WELCOME to Clint Kearns our new Assistant and Youth pastor!