The Secret to our success is commitment to Christ.

Archdale Wesleyan Church 

 308 Hattie St. Archdale, NC 27263

Interested in learning more about our ministry?

Pastor Ron & Janice Jones

Our Service Times:

Sunday School 9:45 AM

Sunday AM Praise & Worship 10:50 AM

Sunday PM Discipleship 6:00 PM

Sunday Heroes Teens Ministry 9:45 AM And       Wednesday Evening 7 PM

Wednesday Night Bible Study 7:00 PM

Wednesday Night K.I.C.K. Children Ministry 7:00 PM

        Janice and I have been pastoring at Archdale Wesleyan Church since November of 2011. I have been a pastor in the Wesleyan Church since 1980 and Archdale is our 4th pastorate over that 33 year period. We also spent 2 terms on the mission field in the Caribbean on the island of Antigua where we were liaisons for Global Partners, the missions arm of our denomination, for the North American General Conference. While there we housed 27 teams that came to Antigua for work teams, VBS teams and a Clyde Dupin Crusade. We are now enjoying our ministry with the church here in Archdale. Our emphases is on local outreach and evangelism, discipleship and missions. God is blessing our church in providing open doors for ministry in our community, in other states and in foreign fields. Please pray for our ministry as we try to take our church to a new level of service and ministry.                                                                        Pastor Ron & Janice Jones

K.I.C.K. is our dynamic children's ministry that meets every Wednesday night @ 7 PM

Last Tuesday Evening Each Month

Email: archdalewesleyan@gmail.com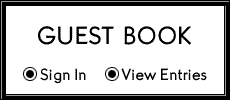 Our annual homecoming held Oct 9th was a great success. Mark Smith was our guest speaker for the day, and we had around 80-85 in attendance. Included in those attending was Rev. Dale Johnston and his wife, Rev. Jim Denny and wife Rachael, and other friends who have attended Archdale Wesleyan Church in its past history. Our theme was "We Have A Story to Tell". Kevin Reddick, one of our laymen and also a member of the LBA, told his story of being saved. We are in the process of allowing our members to tell their story as a catalyst to tell their story outside the church. It was a great day and PLENTY of good food for us to indulge in. Thanks to all that worked to get the church ready for our special day. Pastor Ron

L.I.F.T.

Ladies In Fellowship Together meets monthly for fellowship among our ladies, fund raising for our church and other projects. 

   Our newest ministry creation is Reality Check. It will be a new twist on Sunday School which will include a time of fellowship with continental breakfast, a time of contemporary praise and worship, and an interactive study on how to discover and rediscover God. It will include Power Point presentations, videos, skits and group activities and a few surprises along the way. Our targeted ages are teens and young adults. 

     October 20-23 we are taking a team of 14 to Hephzibah

Children's Home for work and ministry related projects. We are also taking a few items from a list we received from Shirley Duncan that are needed by the children, teens and mothers of babies and children. If you would like to donate some items please call 336-431-9815. Items need to be at the church by 12 Noon Thursday Oct. 20.

Conditioner

Large tubes of Toothpaste

Alcohol wipes 

Finger nail polish remover

Size 4 Diapers

4T and 5T pull ups

Body Wash

Band-Aids

Advil and Tylenol

Thanks-Pastor Ron Jones

Double click here to add text.

     We have begun the 2016 new year on a great high note. For the last 3 months of 2015, our church steeple has been laying on the ground awaiting maintenance on a leaky roof that caused some structural damage to some of the beams that hold our sanctuary roof up. We were given an estimate of around $8,000.00 for its completion. Thanks be to God, we were able to reduce that to around $5,300.00 and then after donations and gifts, we were able to reduce that almost another $1,100.00. Even though that was still an amount we didn't want to spend, God provided all the resources. Now our steeple is back atop our lovely church pointing to the God who is "abundantly able to do above whatever we would ask or think." Our God is always humbling us when we think something can't be done. That word "can't" is not in His dictionary. We seem to use it a lot.                                                 We have also begun this new year with a new theme. If you will notice on our website just above this section, our them for 2016 is "Exhale". Our emphasis this year is going to be getting the Word "out" and not keeping it "in". Exhaling is a bi-product of inhaling. Our physical bodies could not exist with just inhaling because we also have to get rid of the carbon dioxide we produce when our oxygen is burnt up traveling through our bodies and giving life to all our cells and tissue. If we kept the carbon dioxide we would be keeping poison. In return, as we exhale carbon dioxide into the atmosphere, plant life benefits from the carbon dioxide, and the plant life's bi-product is oxygen which re-enters the cycle of life through us inhaling again. In Job 33:4 Elihu says this "The Spirit of God has made me, and the breath of the Almighty has given me life." I call that "God Oxygen". When we are born again, God breathes into us His Spirit, and in turn we must exhale that Spirit into the world. How? By telling our stories of how God changed our lives. If you get a chance to listen to the song by Plumb, "Exhale" and you will get the of gist of where we are going this year. We have a story to tell. Our own personal story of how God inhaled His Spirit into us. If we don't exhale we will die spiritually.  If we do and others breathe in story and their lives are changed, the cycle of spiritual life is carried on as long as we have breath. Psalm 150:6 says "Everything that has breath praise the Lord". That is what we are called to do!!!                                   

A big WELCOME to Clint Kearns our new Assistant and Youth pastor!